TCPP is colorless or light yellow oily liquid with light cream odor. It is slightly soluble in water, easily soluble in alcohols, ketones, aromatic hydrocarbon etc and insoluble in an aliphatic hydrocarbon. Its chlorine content is 32.5%, and phosphorus content is 9.5%.
Since TCPP has both phosphor and chlorine elements, its flame retardance performs very notably.Meanwhile, TCPP is plasticized, moistureproof and antistatic.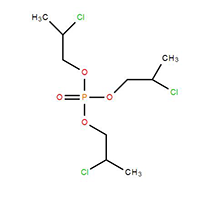 Cas No.:13674-84-5
Molecular Formula:C9H18Cl3O4P
Molecular Weight:327.56
| Items | Value |
| --- | --- |
| Appearance | Colorless to yellowish transparent liquid |
| Color number (Pt-Co) | ≤30 |
| Specific gravity(20℃) | 1.285-1.295 |
| Acid content | ≤0.1 mgKOH/g |
| Water content | 0.1% |
TCPP belongs to add-on flame retardant. It applies to polyurethane, PVC, polystyrene, phenolic resin, acrylic resin, rubber, and coating.
TCPP is generally built with antimonous oxide in order to enhance its flame retardance efficiency, in which TCPP proportion is about 10%.
CONTACT IRO
Do you want to achieve more information?
Useful Information Help You To Enlarge Your Market Scope
CONTACT IRO