Development Trend of MEK Industry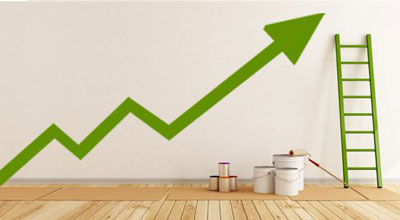 As the global economy and urbanization process accelerated in recent years. The construction, printing, and glass fiber reinforced plastic industry development space is raised. That enlarges the market demand for methyl ethyl ketone in the upstream industries, such as coating, adhesives, lubricating oil dewaxing, etc.
Methyl ethyl ketone market has rapid growth in consecutive years.
Since 2015, the continuous decline in the price of international crude oil, chemical industry market is slack demand. The downstream market demand reduces, the quantity and price of a chemical product go down caused by crude oil collapse. The price of MEK has been staying in low.
Since July 2016, the price of methyl ethyl ketone has recovered due to the tight supply.
In 2017, the impact of environmental protection policies, most factories shut down production and production limits. That results in a tight supply of methyl ethyl ketone and the price is in high.
The beneficial factors of MEK market development in the next few years are mainly reflected in the following aspects:
(1) The tightening of environmental policies in China, the gradual withdrawal of benzene products from the solvent market, and MEK solvent will share the larger market in the solvent market.
(2) In the aspect of automobile repairing coating, the dosage of methyl ethyl ketone will increase rapidly with the increase of car ownership. So MEK is expected to become one of the fastest growing coatings additives.
(3) The rigid demand for adhesive industry and electronic cleaning industry is increasing, and the dosage of MEK solvent is expected to increase further.
In addition, methyl ethyl ketone production continues to be expanded in China. The price and quality of MEK will be the key to future development in both domestic and export markets.
As a China coating additives manufacturer, IRO strictly carries out the ISO9001 quality system certification, while ensuring the high quality of products, the market price is also very consistent with the market demand.
IRO has been providing qualified products and competitive prices for global customers, and welcome to contact us. More coating additives details, please refer to our website – coating additive manufacturer.
2000-2014 domestic product sales volume of MEK industry
| Years | Production Volume (Tons) | Sales Volume (Tons) |
| --- | --- | --- |
| 2000 | 700 | 109100 |
| 2001 | 1500 | 130700 |
| 2002 | 40000 | 165400 |
| 2003 | 73500 | 222000 |
| 2004 | 117000 | 246900 |
| 2005 | 182000 | 274200 |
| 2006 | 220800 | 287000 |
| 2007 | 231600 | 299700 |
| 2008 | 251600 | 282600 |
| 2009 | 293600 | 307900 |
| 2010 | 335000 | 320000 |
| 2011 | 341800 | 324000 |
| 2012 | 357400 | 331600 |
| 2013 | 370000 | 333000 |
| 2014 | 429200 | 336800 |
Title
Development Trend of MEK Industry